BESPOKE ONLINE MENTORING AND TRAINING TAILORED TO YOU
EXPLORE YOUR CREATIVE TALENTS
Invest in yourself to build your brand, make more money and be more fulfilled.
Solo Sessions, a highly-curated training and mentoring concept which encourages you to CREATE YOUR OWN SUCCESS AND MAKE AN IMPACT.
In Solo Sessions one-to-one mentoring, we will explore how to enhance your filming, editing and storytelling skills.
Together we will enable you to build your reputation and attract that dream client.
Whatever your question, even if you don't know what that is, we will find your way forward. Sessions are tailor-made to YOU,
where together we identify and develop the areas of your business that need it most.
Solo Sessions are for videographers wanting to develop their own style, learning from an industry-acclaimed videographer and qualified trainer.
This training and mentoring is open to all, who produce personal branding films, styled shoots and film corporate events and wedding videographers.
STANDING STILL IS NOT AN OPTION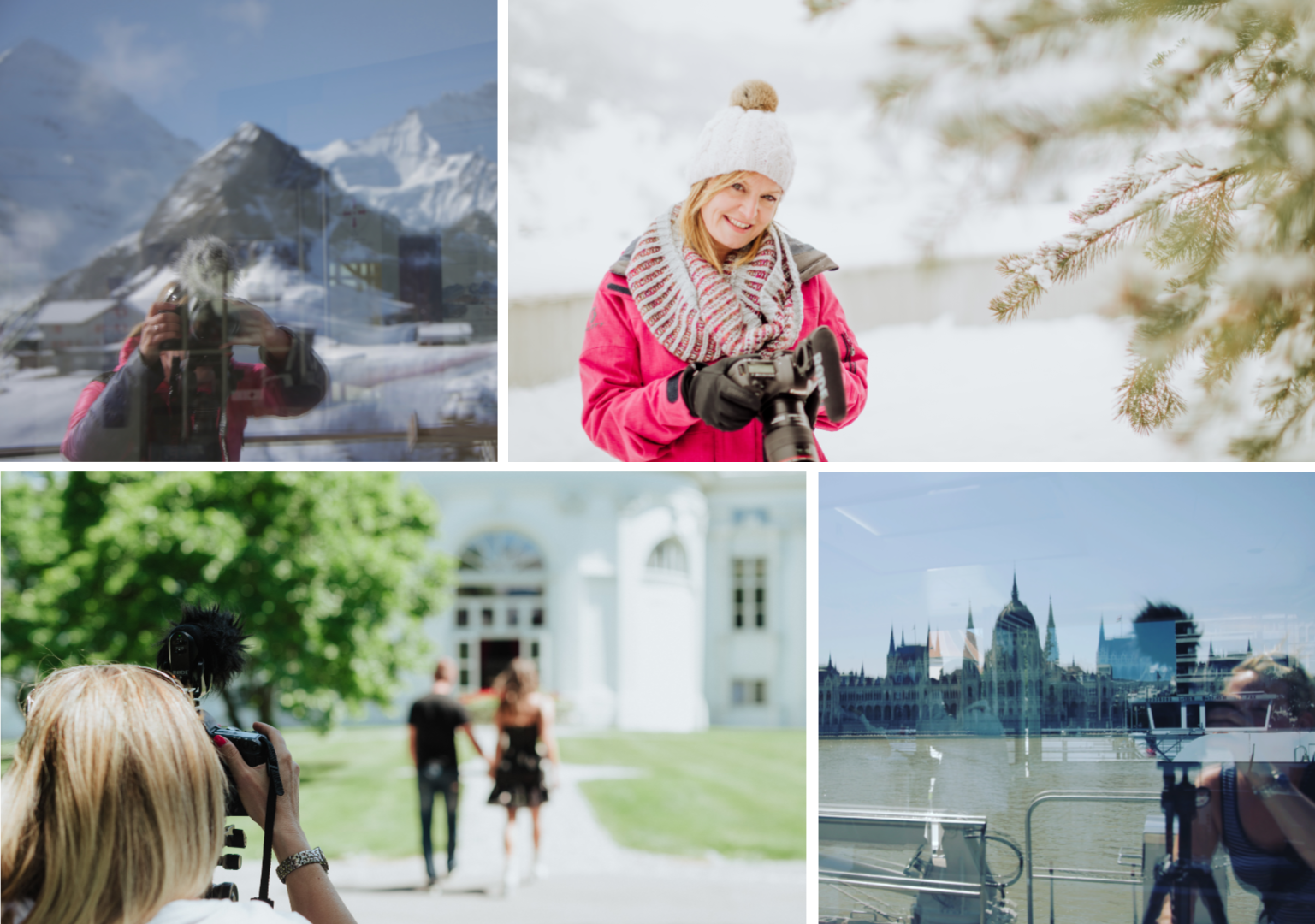 MY FILMMAKING & STORYTELLING EXPERIENCE
'A Woman with a Camera Telling Your Story'
I am an audiovisual storyteller and one of Europe's leading female wedding videographers.
For the past ten years I have run Story Of Your Day, a highly successful and prestigious international wedding film company. I am also Creative Director at corporate production studio, The Story Creatives.
My work is known globally and supported by brands, including Canon, Steadipod, Sennheiser and Instamic.
My career actually began in broadcasting almost three decades ago, where I worked in News & Current Affairs Programming for the BBC, ITV, Sky News and Reuters. During this time I worked as a News Reader, Reporter and Video Journalist. My work is known globally and I was recently featured in a Rangefinder article,
'The Future of Filmmaking is Female'.
ONLINE MENTORING OPTIONS, TAILORED TO YOU
Online videography training, bookable in blocks or in hourly sessions, tailored entirely to your needs

Mentoring from a successful videographer, BBC-qualified trainer and Canon-recognised EDUCATOR

Basic DSLR and mirrorless camera set-up and workflow

Practical advice on how to take your filming to a new level

Beginners editing: Screen-sharing to teach the basics of FCPX editing

Advanced editing: Screen-sharing to work on existing edits, story-structure, sound-design and colour-grading

Constructive criticism and improvement suggestions on edits

Feel more fulfilled in your work

Improve your storytelling skills to make an impact

Best practises for wedding film business workflow – from enquiry through to delivery

Advice on how to successfully turn your business into a sustainable and THRIVING BRAND

Advice on GDPR rules and regulations, your website cookies policy and contracts

Guidance on moving over from wedding videography to branding films, corporate videography & promotional work

Be inspired and empowered by an INSPIRATIONAL videographer

Advice on charging your worth to earn more money

FALL BACK IN LOVE with your job again
Thanks for submitting your information! Please continue with the checkout process.
Frequently Asked Questions
How do I schedule my appointment?
Upon purchasing coaching, you'll receive further instructions on how to book a time for your appointment using my online diary. I will then send you a private link to a Zoom Meeting on the scheduled date
Can I purchase coaching more than once?
Absolutely! If you find yourself in need of coaching more than once, simply purchase the coaching again. But I also have the option for buying six sessions at a reduced rate.
Can I get a refund if I'm unhappy with my purchase?
If you are unsatisfied with your coaching, reach out to us to see if your purchase is eligible for a refund.
As stated in Teachable's Terms of Use, Coaching IS NOT covered by Teachable's 30-day student refund policy. As such, we highly recommend that you add your own refund policy here.
What experience do you have in teaching this skill, why should I buy your course?
Not only am I passionate about sharing my knowledge with others but I have been training other videographers for over a decade firstly for BBC College of Journalism but in the past six years within the wedding industry, hosting workshops and teaching one-to-one solo sessions as well as speaking annually at The Video Show. I am a recognised Canon educator and Women Who Photo and Film Ambassador.
Does it matter what equipment or editing software I use?
Nope it really doesn't matter, Coaching is not about the technicalities of what buttons you press but how to get the best out of the equipment you use already and take you skill-set higher for you to achieve better results in your business.
I am total beginner to wedding filmmaking, is this coaching for me?
Yes I can train and teach videographers who are newbies and beginners right through to those more experienced wanting to up their game or learn new skills.
I am a photographer dabbling into filmmaking - will this coaching help me?
It's perfect for you.
I work in a team and would like my partner to do the coaching too. Is there an option for this?
Yes, please contact me for further details.
Can I pay in instalments?
Please contact me directly for payment options.