A MASTERMIND ACADEMY THAT ENABLES
FEMALE FILM CREATIVES TO:
Evolve from being overworked and underpaid to only filming weddings with their ideal clients in the dream locations (and for much more money) while overcoming 'imposter syndrome' and the fear of what other videographers are doing.
REAL AND VISIBLE RESULTS, REAL FAST!
Most of my students see big improvements within three months.
If you show up and do the work, I guarantee you will also achieve amazing results and success.
Want to work with Emma?
Sometimes it's difficult taking the first steps; in reality it's easy.
Hit the big green button below to book your Strategy Call.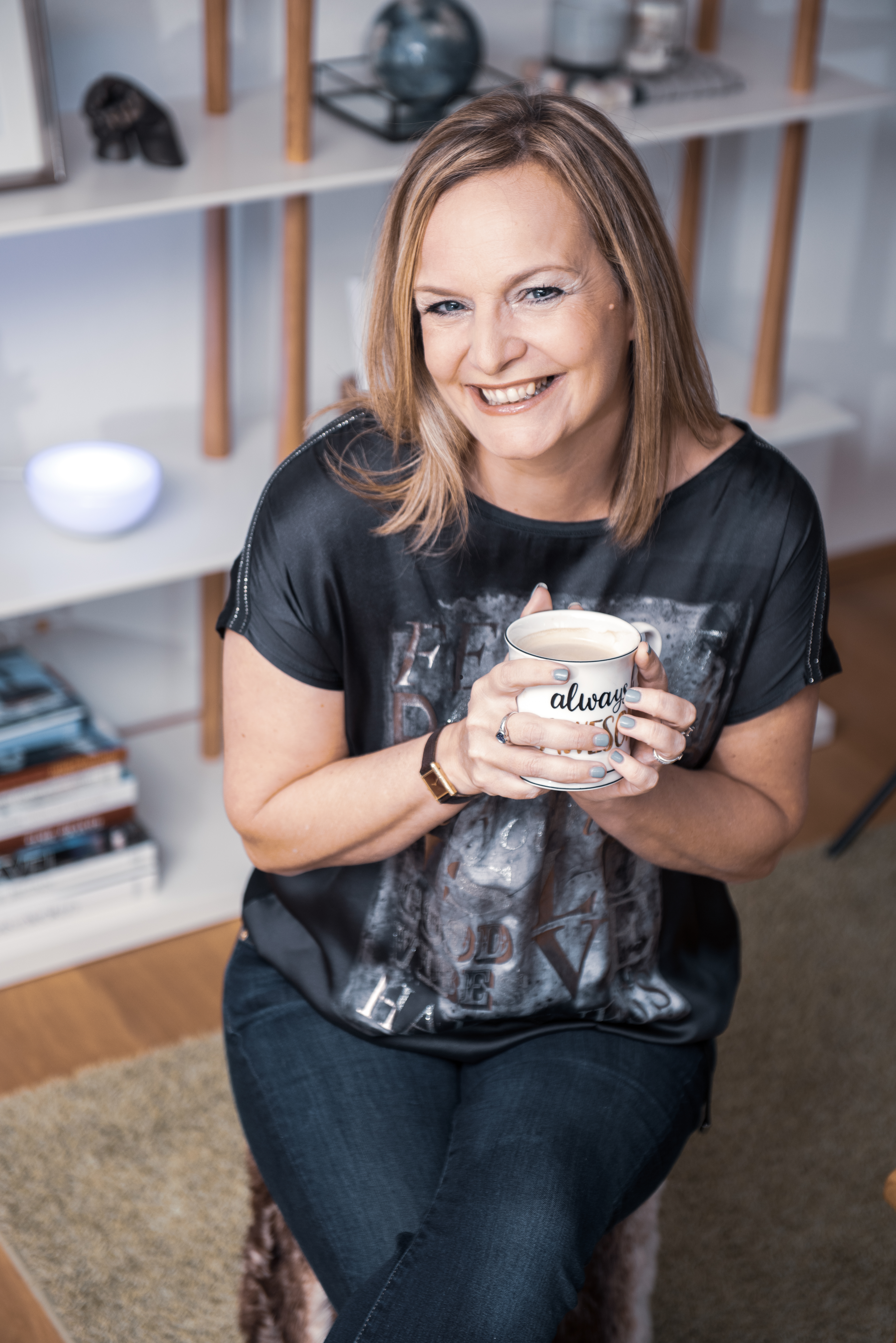 I GET IT. I FEEL THE SAME WAY AS YOU DO ...
Passionate about my work and at the same time, a slave to my business.
I totally relate to those feelings that being an entrepreneur and an artist sometimes feels like two entities.
I understand that it matters that you're passionately invested in your work but that you often face obstacles, feel like you're treading water and that your business is at a standstill.
I have felt the same frustrations as you do, when creativity appears to have reached the limit and your filmmaking no longer feels like it's improving or developing the way you want it to.
I have the answer.
Evolve Mastermind Academy will help you overcome this and ensure you take your business to the next level, but without compromise.
And it's about falling in love with your work again.
AN INVITATION
To all female and female-identifying filmmakers who understand that
STANDING STILL IS NOT AN OPTION.
Inspired by the success of Evolve Retreat: The Art of StorytellingTM and Evolve Videography Workshops I have brought my awesome trainings from London, UK and Grindelwald in Switzerland to your office, studio or home ...
WHEREVER YOU ARE!
EVERYTHING YOU NEED TO KNOW IN 3 MINUTES
I FILM WEDDINGS FOR DISCERNING COUPLES ALL OVER THE WORLD AND YOU CAN TOO!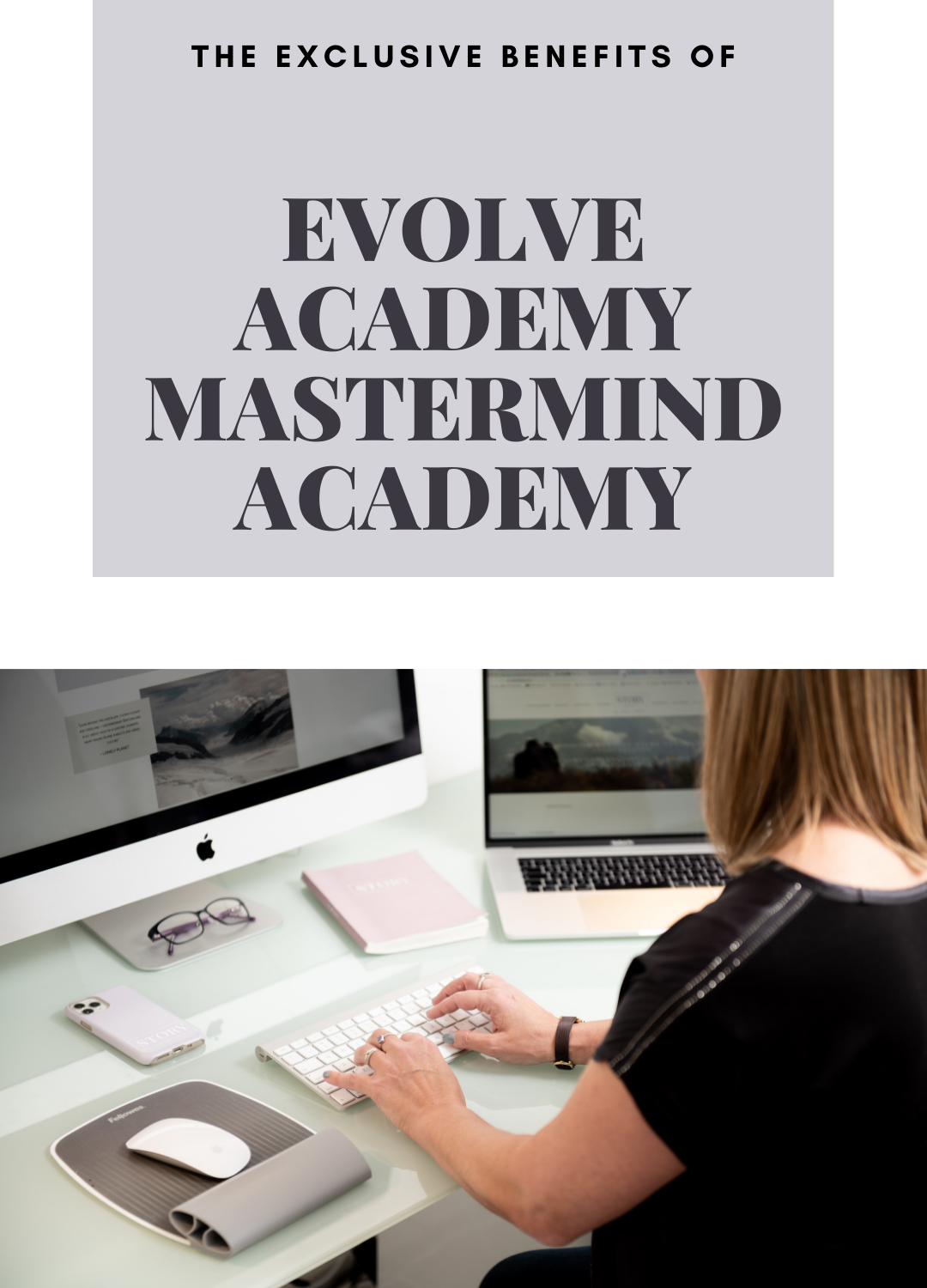 COMMUNITY & ACCOUNTABILITY
✔ Private affiliated Facebook group - a supportive community with like-minded female film creatives.
✔ The Library - Two hour Weekly Accountability Zoom Room. A co-working space set aside to work exclusively on the course
✔ Accountability Partners – Work with other members to stay on track, work on 'blocks' and reach your goals.
MENTORING & COACHING
✔ Weekly group webinar sessions - Ask anything, work through obstacles & access guest expert insight.
✔ 15-minute one-to-one Turbo Zoom Calls with Emma, recorded and sent via google drive.
✔ Pricing Bootcamp Zoom Meeting – Deconstructing your pricing, making vital changes and implementing them. (Worth $375.00)
EXCLUSIVE RESOURCES
✔ Access to exclusive course content, bonus sessions and other 'Evolve' courses.
✔ Free bonus MINI-COURSES on release - see details below. (worth $600)
DISCOUNTS AND FREEBIES
✔ Discounts on training & mentoring - Solo Sessions, Workshops and Evolve Retreats. (worth over $800.00)
✔ HUGE Discount Codes for Studio Ninja, Color Finale 2, Cine-LUTS, EasyFlicks, Smarterqueue, Manfrotto, Soundstripe. (Worth over $350)
✔ Evolve Mastermind Badges for your website and social media and Course Certificate.
✔ Priority given to ALL wedding referrals.
MASTERMIND MINI-COURSES
AVAILABLE IN 2021
Bonus Mini-Courses on the following focused areas of learning:
The Art of Storytelling through cinematic videography

Advanced Colour Correction & Grading made easy
Standing out with Outstanding Audio & Sound Design
How to build an awesome wedding film website - with SEO and Branding tips
How to be a kick-arse Solo Shooter with Destination Wedding Pro-tips
Be an awesome Corporate and Branding Filmmaker
OVERVIEW OF WHAT'S COVERED IN THE ONLINE MODULES


The online course which accompanies the Mastermind is split into 16 modules.
It's released weekly but with no time limit for completion.


✔

Identify your client, find your niche offer and set your goals & intentions
✔

Wedding Workflow Best Practice (from enquiry to up-sell opportunities after delivery)
✔

The Wedding Shoot - EVERYTHING you need to know about filming on the day over two comprehensive modules
✔

The Wedding Edit - in-depth editing modules covering Multicam, Construction of Feature Films & Trailers
✔ Advanced Edit Skills - The Rules of Syntax, Language of Film, Colour Grading and Audio
✔

Film delivery, sharing options and social media strategy
✔ Money Mindset and knowing your worth
✔ How to charge, u

pgrade your Commissions & Packages
✔ Pricing Bootcamp
The course is much more than a demonstration of my expertise ... you'll be expected to
PRACTICE WHAT YOU LEARN, AS YOU LEARN IT
Each module has practical assignments to complete before moving forward.
So be prepared to work hard and be accountable before you can progress to the next level.
AND ALL OF THIS WILL BE MADE EASY FOR YOU
You'll be learning from a TRUSTED trainer with a proven track-record within the wedding industry & beyond.
And you don't have to do this on your own...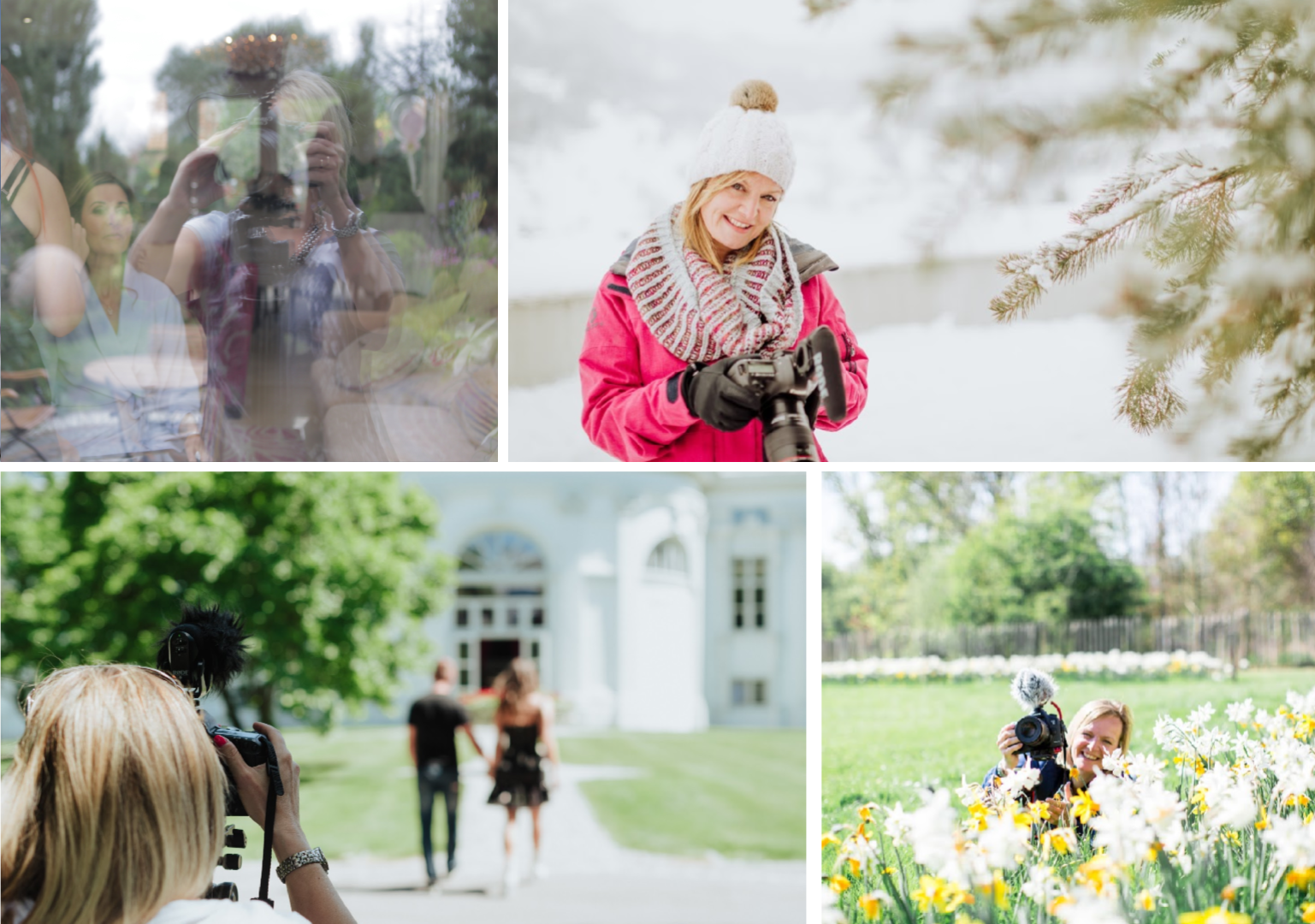 MY FILMMAKING & STORYTELLING EXPERIENCE
I am an audiovisual storyteller and one of Europe's leading female wedding videographers.
For the past ten years I have run two highly successful film production companies, Story Of Your Day and The Story Creatives.
My career actually began in broadcasting almost three decades ago, where I worked in News & Current Affairs Programming for the BBC, ITV, Sky News and Reuters. During this time I worked as a News Reader, Reporter and Video Journalist. My work is known globally and I was recently featured in a Rangefinder article,
'The Future of Filmmaking is Female'.
I am passionate about educating, inspiring and empowering female filmmakers. 
I am an experienced mentor and have a proven training background, teaching filmmaking and storytelling at the BBC's College of Journalism. I am a Canon-Recognised filmmaker and educator and an Ambassador for 'Women Who Photo & Film'. I also host masterclasses at The Video Show in the UK on an annual basis.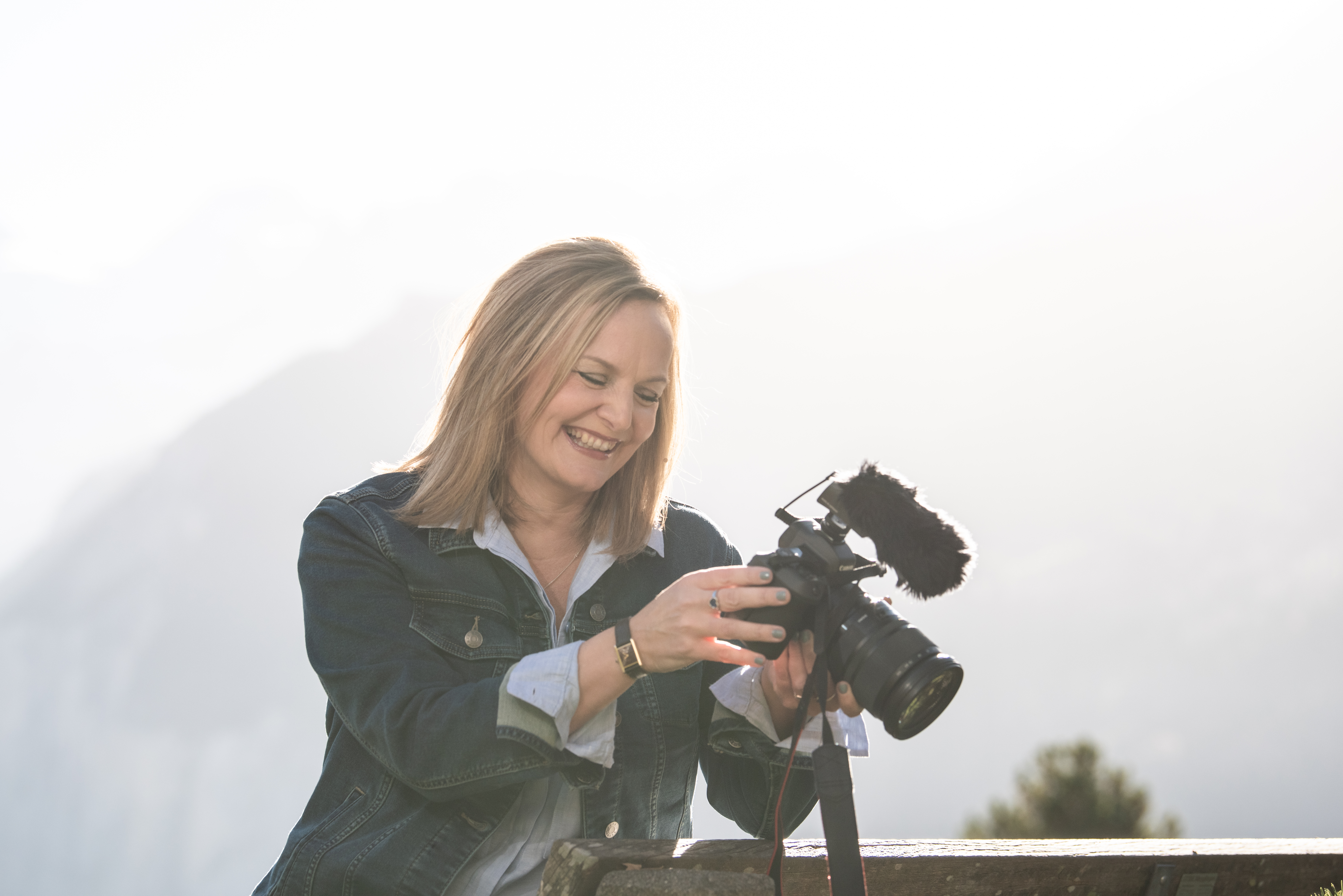 JOIN THE MASTERMIND
FOR HEAPS MORE CONTENT, ONGOING SUPPORT, ACCOUNTABILITY, BONUS MODULES
AND TO BE PART OF A LIKE-MINDED COMMUNITY.
The ONLY online course with mastermind programme that is EXCLUSIVELY designed for FEMALE & FEMALE-IDENTIFYING FILM CREATIVES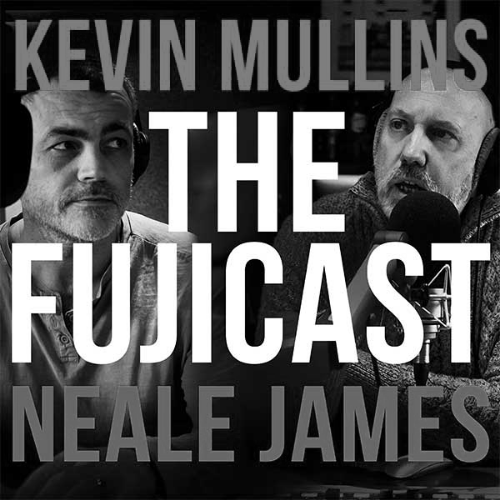 Neale James, Fujicast
"Emma's work is as stunning as the scenery your eyes are awarded with as you travel through Switzerland. 'Story Of Your Day' is not only worth a view but a long lingering visit as you settle back with your favourite poison and take in the work of a filmmaker who's truly learnt what the movie button was intended for on a DSLR or mirrorless camera"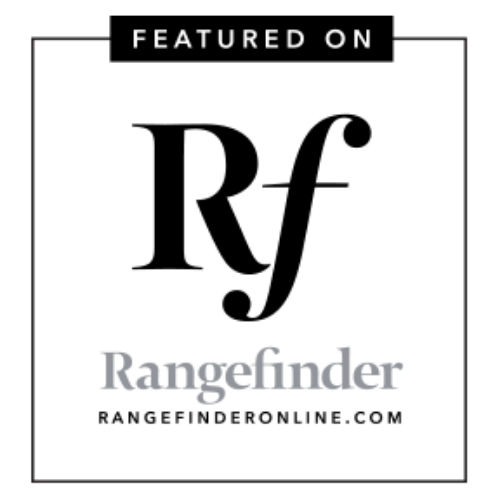 Rangefinder Magazine
"Emma is one of Europe's top female wedding filmmakers and helping to level the playing field in a predominantly male industry. She has twenty year's BBC filmmaking under her belt and ten years shooting weddings which, quite frankly, is like being an Olympic athlete of video. She is not only a leading female wedding videographer trainer but the only videographer who specialises in educating and inspiring female filmmakers."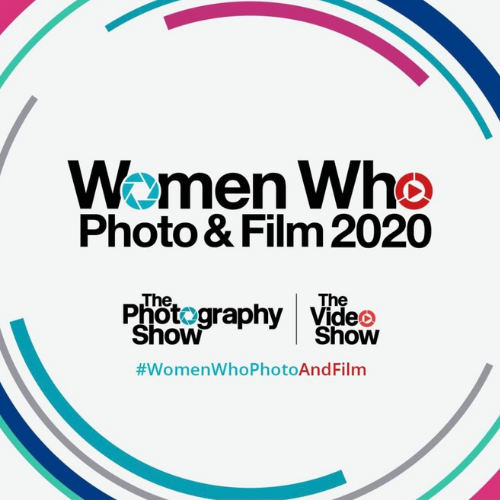 Ruth Folkhard, The Video Show
Emma is a 'Women Who Photo & Film' Ambassador - a campaign designed to champion the work of women in the photography and moving image industries. She was chosen because of her experience, ability to teach eloquently and because of her beautiful work.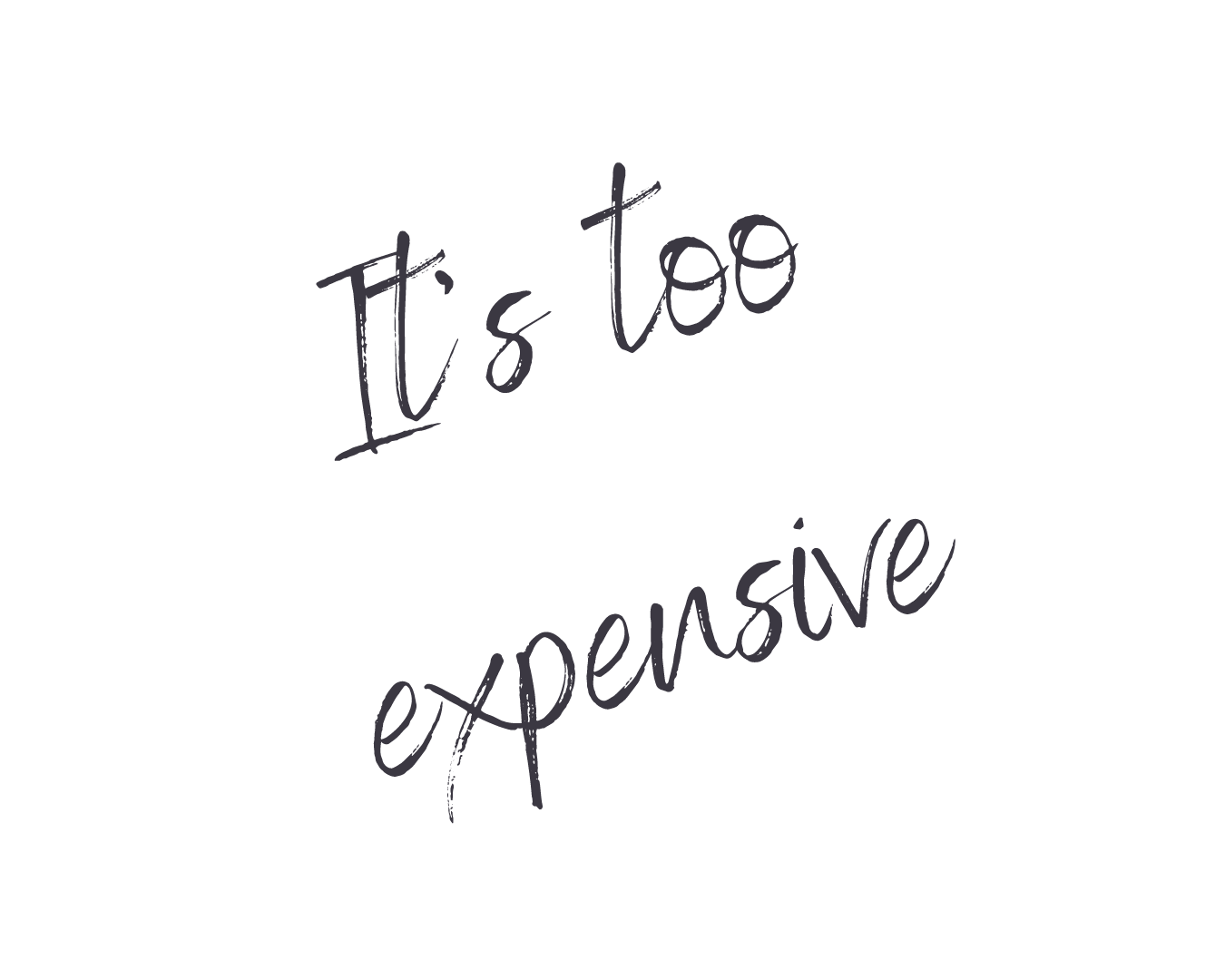 LIMITING BELIEFS
Or are you really saying you can't afford it? Because I know this is the best value for money you'll get. So, ask yourself... Can you afford to do nothing? Are you happy with your level of filmmaking knowledge right now, are you satisfied with where you are in your business, the clients you're attracting, the amount of time you're working and the level of income you're earning.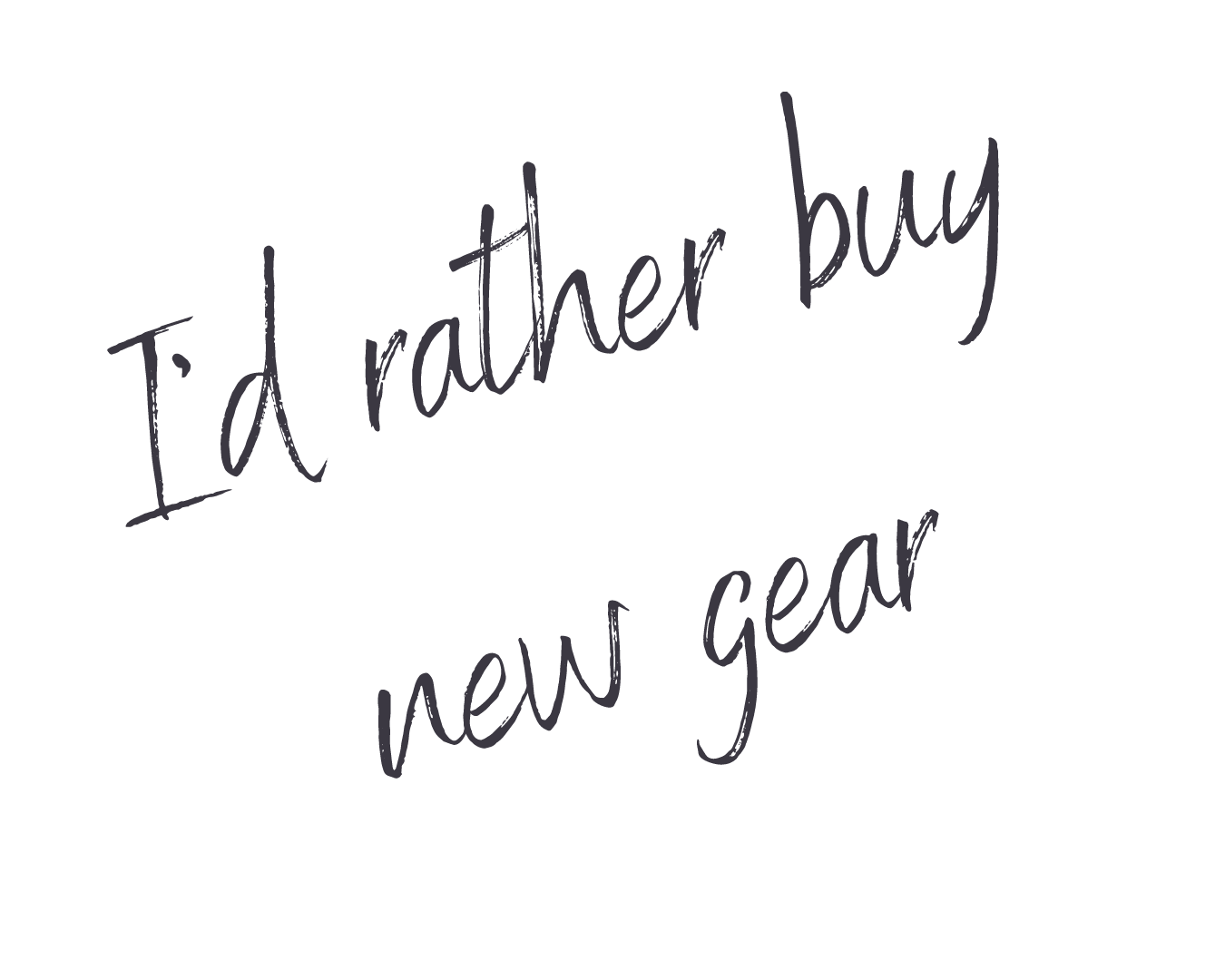 ALL THE GEAR, NO IDEA
If you believe that buying better equipment will make you a better filmmaker, then you're wrong. Buying a new car does not make you a better driver. There is absolutely no point in having all the gear with no idea. This course will teach you how to become an awesome filmmaker with the equipment you already have and help you make better decisions in what to buy in the future.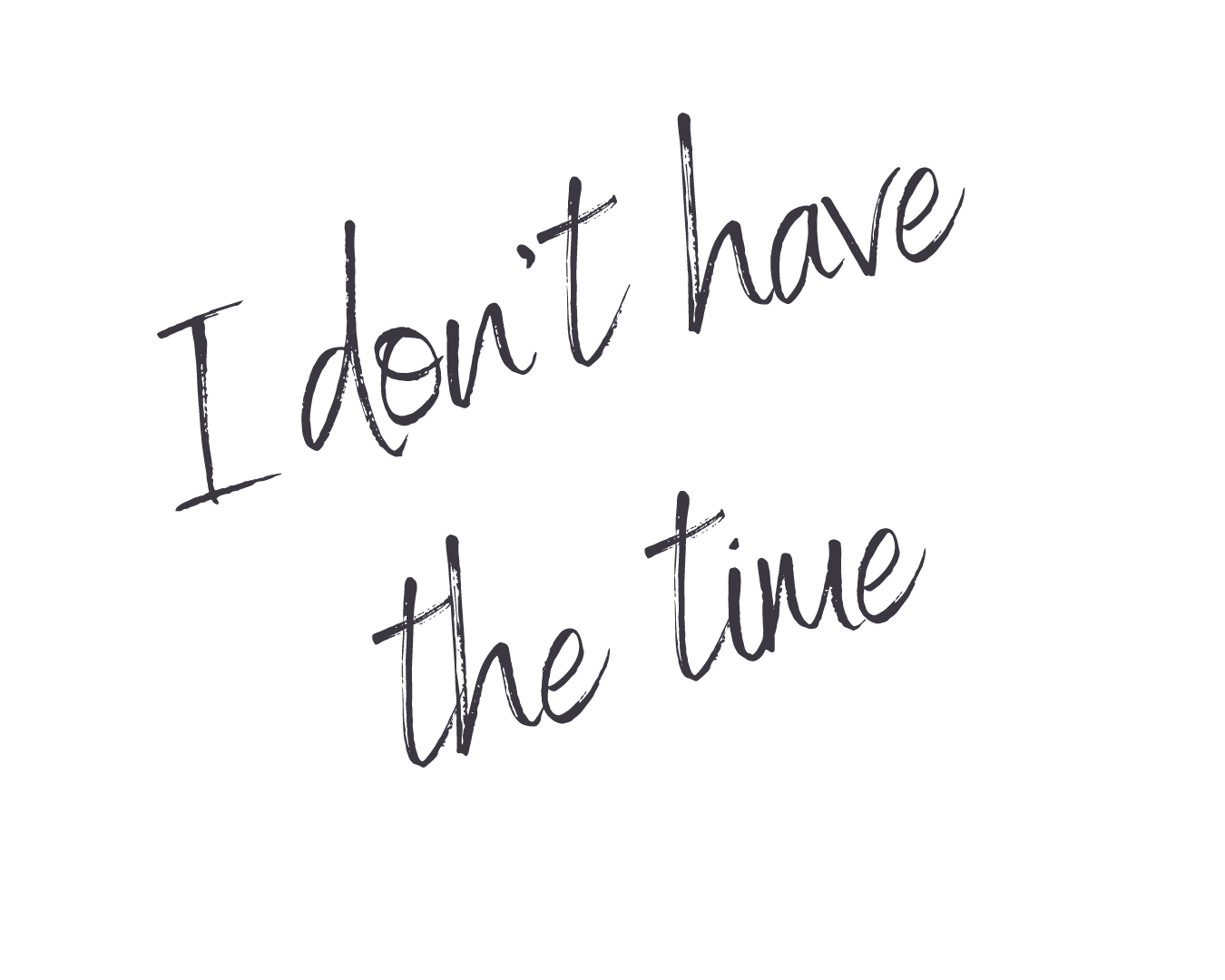 TIME IS WHAT YOU HAVE
Making the time to invest in your learning is key to becoming a better filmmaker. We can all make more time for this things we prioritise. This course is not only an amazing investment in your time but you'll also learn how to manage your time better, set your goals to stay focused and it includes practical tutorials about wedding workflow, which also help prevent you from making fatal mistakes and
SAVE YOU TIME.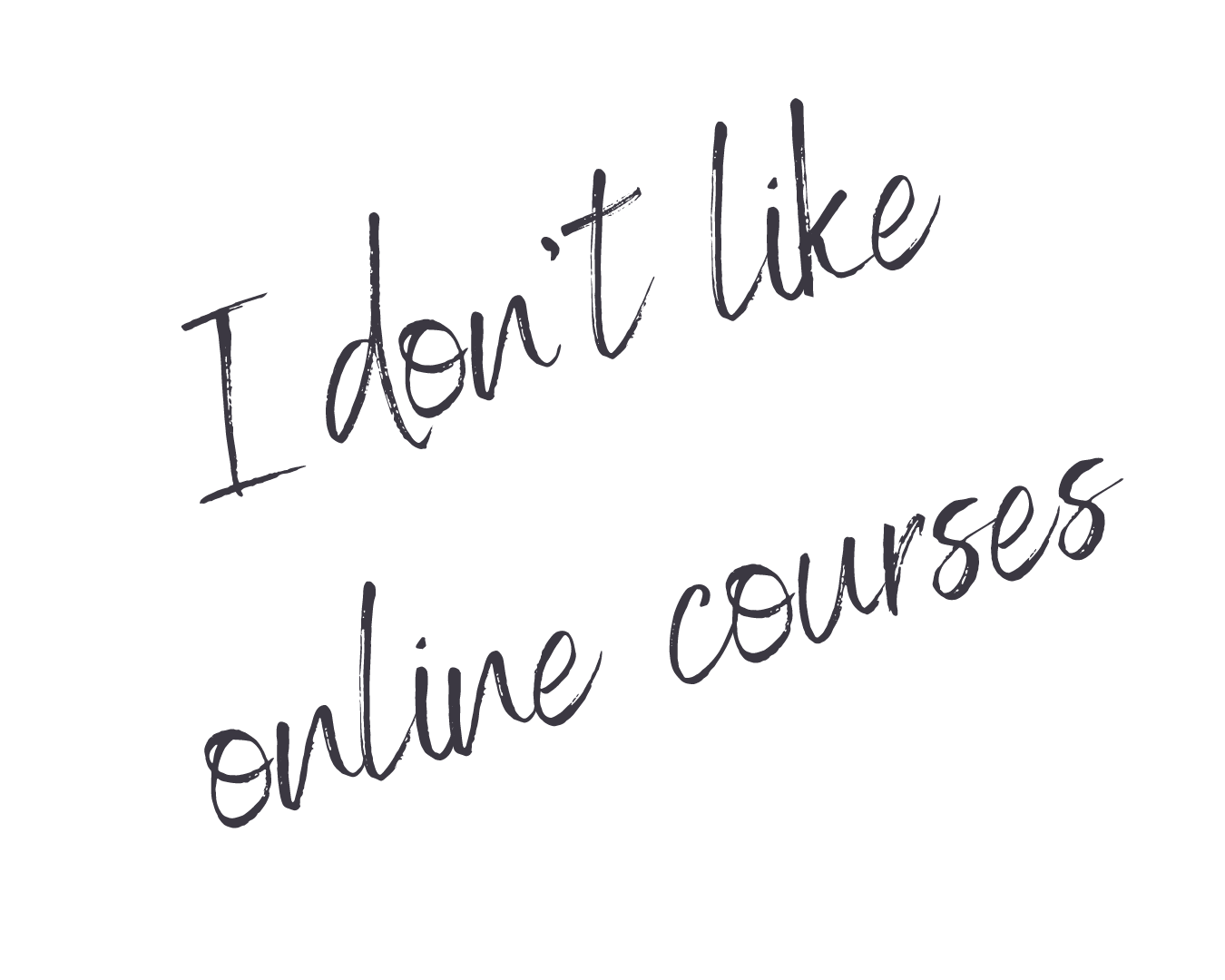 NO ORDINARY COURSE
You sound just like me. But it all online courses are different. You can have the option to DIY this course but you may give up at the first hurdle. Evolve Mastermind Membership is fully immersive and hands-on and you will be accountable throughout, be part of a like-minded and active community, gives you access to weekly highly-curated webinars AND offers additional one to one support from me when needed.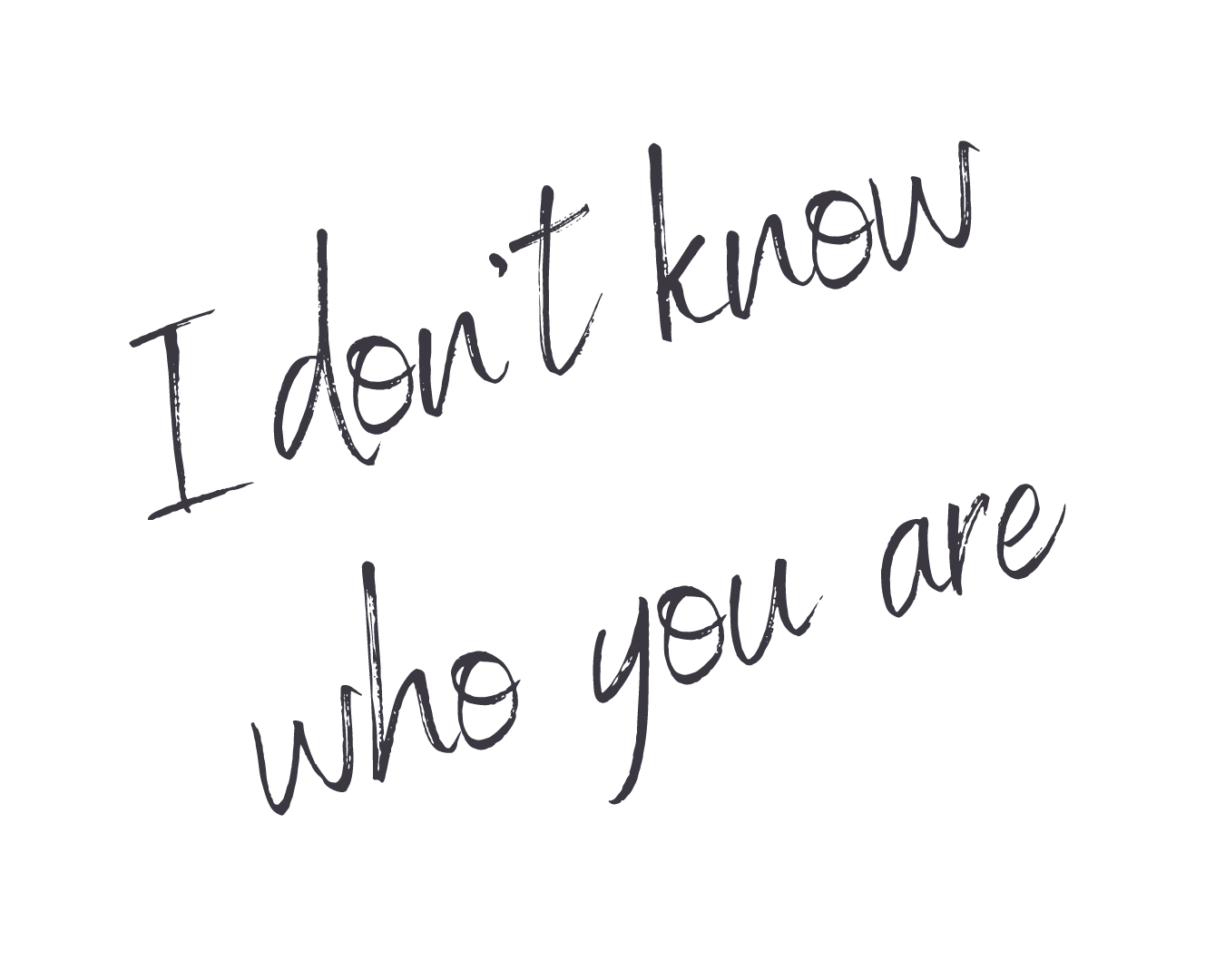 PROOF IS IN THE FEEDBACK
Just take a look at my overall filmmaking background, ten years experience as a highly successful wedding videographer, with industry accolades and recognition. Then check out my training background and experience, which goes back even further from when I worked as a Coach and Trainer at BBC College of Journalism. Still not convinced… read and listen to all the reviews from current and previous students and clients.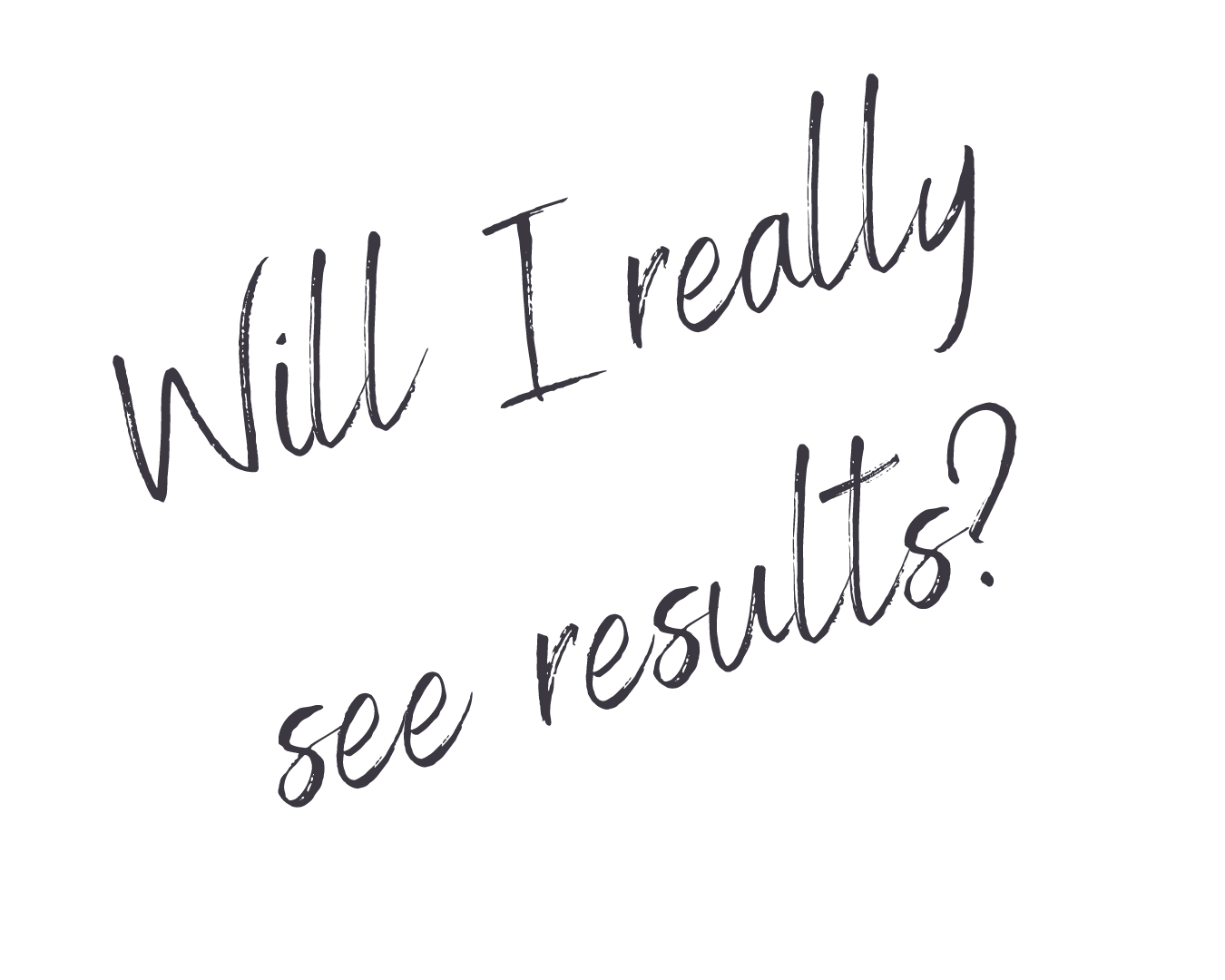 REAL RESULTS, REALLY FAST
Everyone I have worked with typically sees results within three months, most are able to make improvement within their business immediately. If you show up, put in the work and carry out the tasks I give you then you will achieve the same success. I guarantee this. If you don't, I'll give you your money back.